6 Spare and Replacement Parts for Your Damaged CNC Suction Cups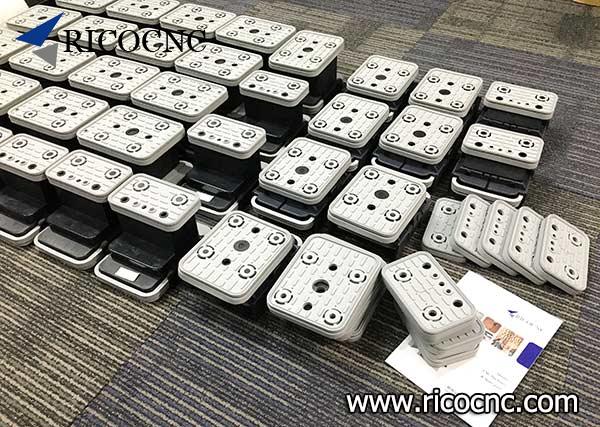 Top 6 Spare and Replacement Parts for Your Damaged CNC Suction Cups

The suction cups of CNC machining center are easily damaged during the wood processing. When you find that the vacuum cup is damaged, do not rush to replace the entire suction pods. Sometimes, it is not necessary to replace the complete CNC pods. What you need to do is take the CNC router pods down and check where the damage is. Usually, the main body of the vacuum block is not easily damaged, but some small components are easily damaged. These small elements are easy to replace and very cheap compared to replace the whole pods. So it can greatly reduce factory costs. Now we take Biesse, Homag, SCM vacuum pods as examples, and summarize 6 commonly used small parts of CNC machine suction cups. Hope this is helpful for you.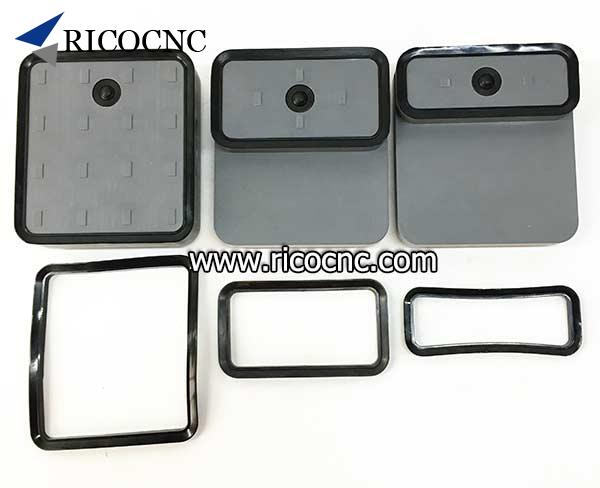 1. Rubber seal rings for Biesse vacuum pods
This gasket ring is fixed around the pods and used for sealing. It is made of rubber and applied with today's Biesse CNC machining center. There are 3 kinds of different size Biesse vacuum seal are available in 3 different
a. full size: 132x146mm (Biesse part no: FNAW550129),
b. half size: 132x74mm (Biesse part no: FNAW550128)
c. 1/3 Size: 132x54mm (Biesse part no: FNAW550127)
For the old Biesse machines, it uses sealing strips to seal. The material of the gasket seal is sponge. If it is damaged, you can buy a long one and cut as you like.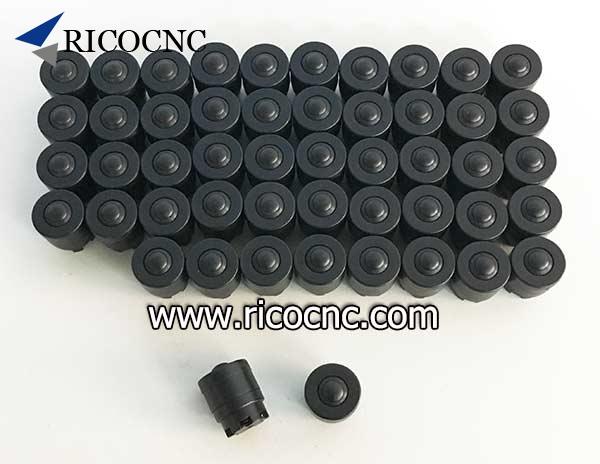 2. Black ball valves for Biesse suction cups
The suction valves are suited for Biesse CNC router pods
Here is the valve's size:
Outer diameter: 22mm
Height without valve ball: 25mm
Height with valve ball: 28mm
Biesse spare parts item number: 1704A0014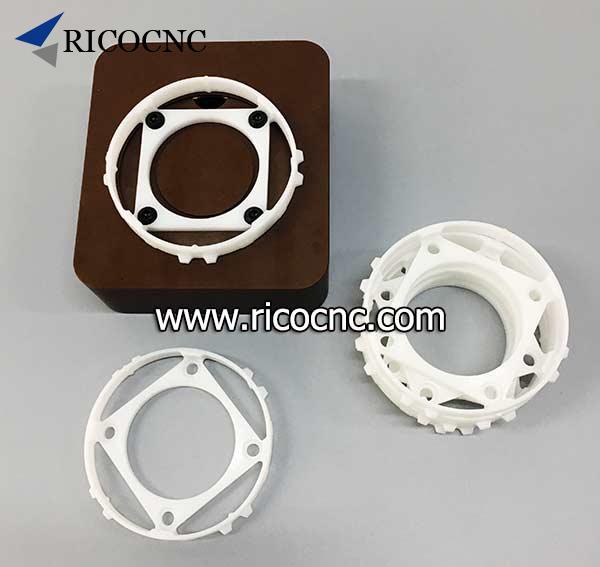 3. White plastic bottom ring for Biesse vacuum block
The plastic bracket is located on the bottom of the vacuum cups.
Biesse spare parts number: 1405A0013.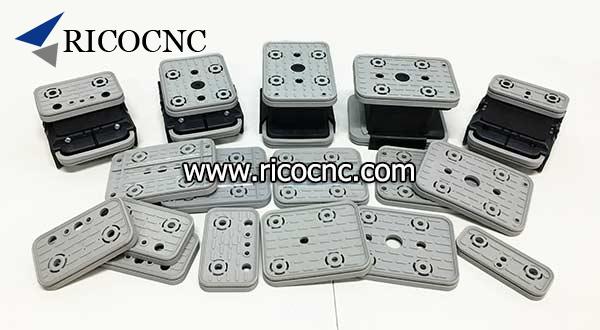 4. Replacement rubber suction plates for Homag Weeke CNC vacuum pods

This rubber pad is used for the suction pods manufactured by Schmalz. Vacuum clamping systems from Schmalz are used on CNC processing centers made by many different manufacturers, such as HOMAG, Weeke, IMA, Felder, Holz-Her, Busselato, Reichenbacher, etc. For this kind of CNC vacuum modules, we usually just need to replace the upper or bottom rubber suction pads if the pods are damaged. The top and bottom suction plates can be easily and quickly installed without tools. There are many different sizes for the replacement suction plates of vacuum blocks. Here we list some sizes of commonly used suction cup skin.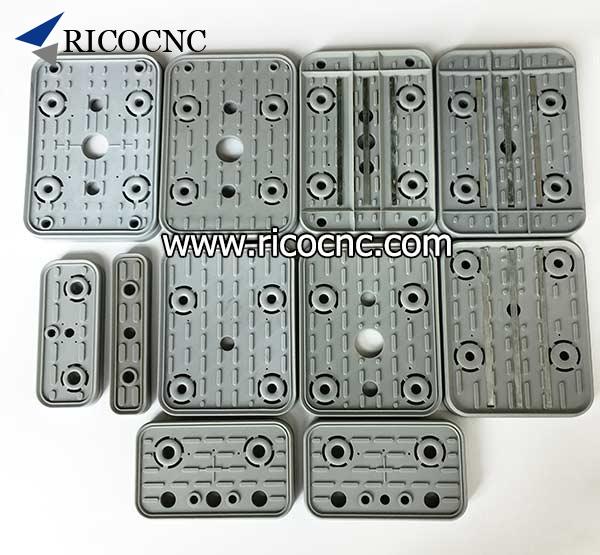 | | | |
| --- | --- | --- |
| Size (length*width*thickness) | Schmalz Part No. | OEM P/N |
| 120x75x17mm top | 10.01.12.00011 | 4-011-11-0079 |
| 120x75x17mm top | | 4-011-11-0196 |
| 140x115x17mm top | 10.01.12.00488 | 4-011-11-0071 |
| 140x115x17mm bottom | 10.01.12.00228 | |
| 160x115x17mm top | | 4-011-11-0192 |
| 160x115x17mm top with step | 10.01.12.00251 | |
| 160x115x17mm bottom | | 4-011-11-0340 |
| 160x115x17mm bottom with step | 10.01.12.00922 | |
| 120x50x17mm top | 10.01.12.00012 | |
| 130x30x17mm top | | |
| 130x30x17mm top | | 4011110249 |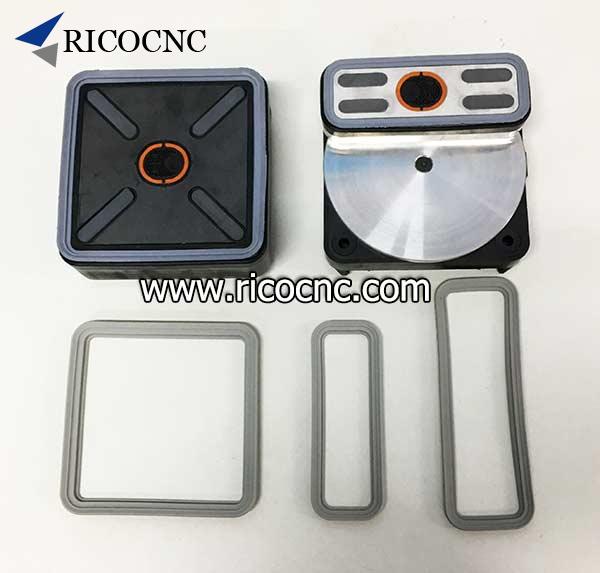 5.
Soft rubber gaskets for SCM vacuum pods
The top gasket is used on SCM and Morbidelli suction cups in the woodworking machining center. There are 3 different upper sealing rubber sizes:
a. 143x143mm suitable for 145 x 145mm SCM suction pods use.
b. 143x52mm, suitable for 145 x 45mm SCM vacuum cup use.
c. 176x61mm, suitable for 180 x 65mm SCM suction block use.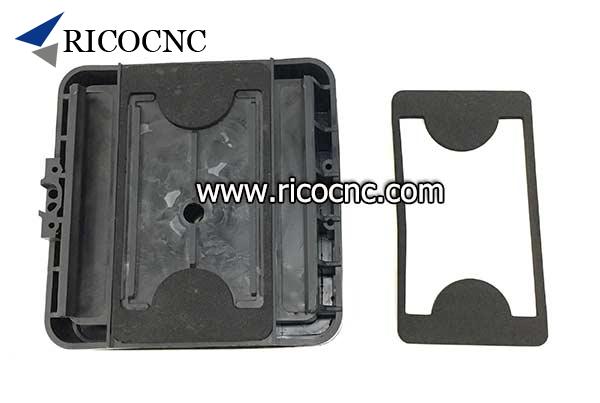 6. Black Bottom Base gasket for SCM pods
You can find the black gasket at the bottom of SCM vacuum block.
The dimension of bottom gasket seal 140*78*15mm. and the material is seal sponge.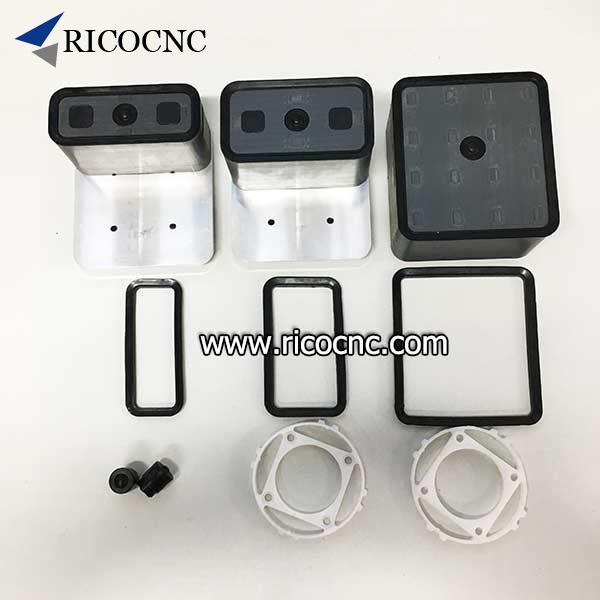 These replaceable parts are cheap. We recommend that you keep some parts in your stock. Do not shut down production and wait for spare parts to arrive. If you are looking for vacuum clamping accessories for your CNC, welcome contact RicoCNC. Here you can find all spare parts for your used or damaged vacuum pods.