Guide for use the CNC router cutter bits safely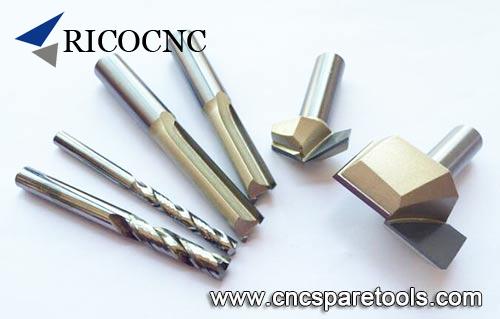 Guide for use the CNC router cutter bits safely

1, When take out the router bits from the plastic box, please use a cloth or napkin to cover the blades, to protect you fingers. After finish use, please put the cnc cuttters away, never let the kids play with the cnc knives.

2, Before install the router bits, please check whether the collet and nut are in good condition. After checked well, you can clamp the bit and tighten it in the correct direction. Put the shank inside the collet as much as better, this will reduce the bit's vibration when run in high speed RPM, so can protect the router bit well from broken.

3, The spindle rotating speed not get to the highest speed like 24000rpm or 18000rpm, you can not step down the router bits quickly. During machining, feeding rate should be slowly at first, then increase the speed, and step down less run fast (not cut too deep one path). During machining, do not put your hand or head near the high speed cutter bit, it is very dangerous.

4, Choose the high quality cnc router bits, it increases the efficiency, productivity, and product quality, also good to the machine (spindle, collet, nut, motors, rack and pinions, bearings etc)

RicoCNC specialized in top quality cnc router bits, cnc wood lathe knives, foam mill cutters, and cnc spares.
For more information, welcome to contact us.