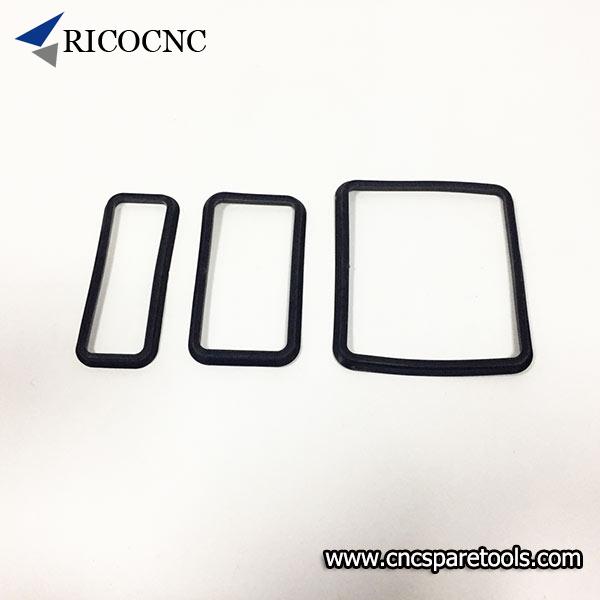 Rubber Gasket Seal for CNC Vacuum Pods Biesse Rover

These rubber seal gaskets are for Biesse Rover (A point-to-point CNC) vacuum block pods. The old style Biesse cnc vacuum cups are use sponge gasket cord. Nowadays, new design vacuum pods for Biesse are adopted black rectangle soft plastic gaskets.
There are full size (132x146mm Biesse FNAW550129), half size (132x74mm Biesse FNAW550128) and 1/3 Size (132x54mm Biesse FNAW550127) gaskets for different size BIESSE woodworking pod and rail vacuum cups, such as: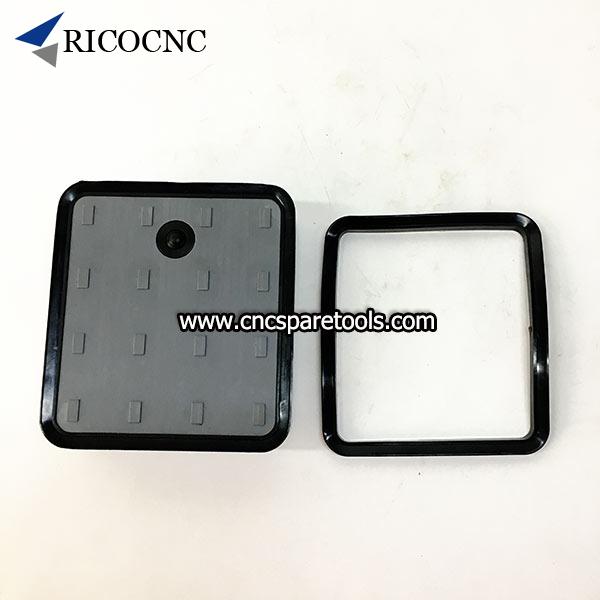 Biesse FNAW550129 Full size CNC Vacuum Cups for Biesse:
145 x 135 x 48mm
146*131*48
146*132*48
146*132*75
146*131*74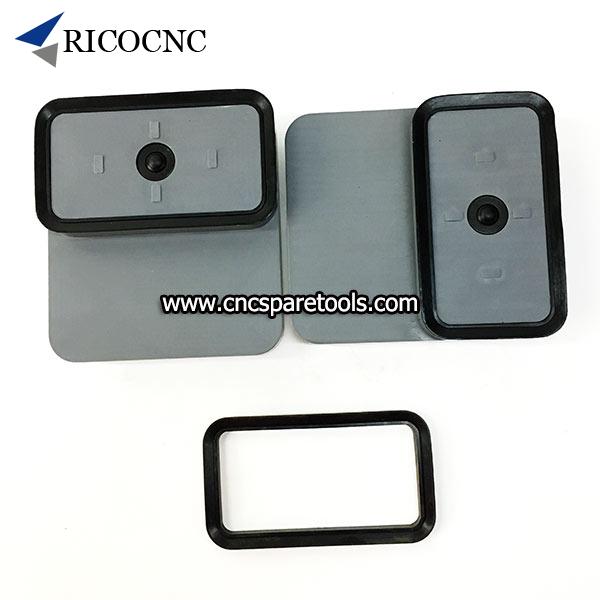 Biesse FNAW550128 Half size (1/2 Size) Biesse Rover Vacuum Pods:
75 x 135 x 48mm
71*131*48
75*132*48
75*132*75
75*131*74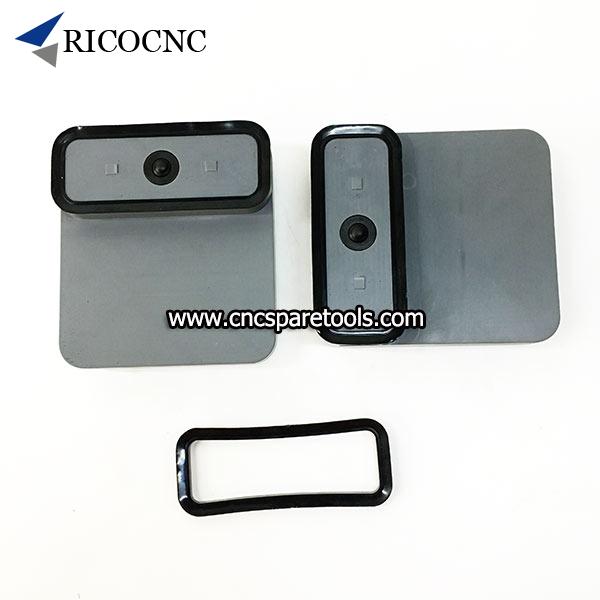 Biesse FNAW550127 1/3 Size Biesse Vacuum Suction Blocks:
50 x 135 x 48mm
55*131*48
55*132*48
55*132*75
55*131*74

We supply vacuum cups for all major types of CNC PTP router machines such as Biesse, Homag, SCM, Weeke, IMA, BIMA, Masterwood, Holz-her, etc.
RicoCNC is your best source for CNC replacement parts, vacuum pods and accessories for repair.
Welcome you inquiry.