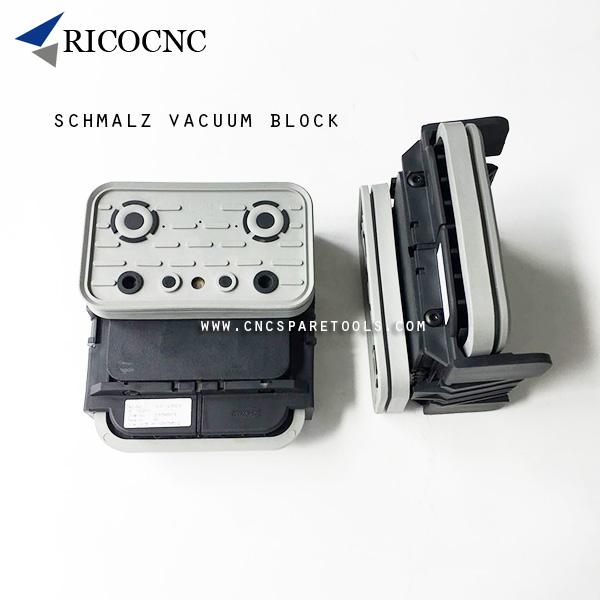 125x75mm CNC Vacuum Pod and Vacuum Cups for CNC Processing Woodworking Machine
This is the Schmalz single circuit vacuum system, hose-free, used in the wood industry for vacuum clamping during machining, sanding etc. It is widely used in German and Italian CNC processing woodworking machinery, such as Felder, Masterwood, Weeke, Homag, Busellato, etc.

CNC Vaccum Pod Features:
Art No.: 10.01.12.00213
Type: VCBL-K1 125x75x50 Q
Length: 125 mm
Width: 75 mm
Overall height: 50 mm
Highest absorption of shear forces
Enables highest accuracy in the production process
Maximum flexibility and set-up time reduction
Fast, easy and cost-effective replacement of suction plates
Vacuum block for Schmalz 1-circuit console

Wide range of different types vacuum pods and vacuum suction plates for replacement supplied here, welcome your inquiry.

RicoCNC supplies a range of cnc spare tools, woodworking machine accessories, cnc cutters, etc, contact us now.