When to Replace a new Collet Chuck?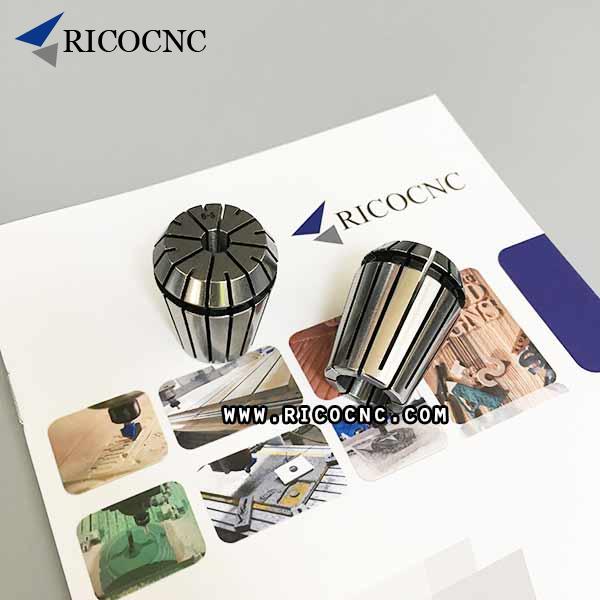 What's the Time to Replace a new Collet Chuck?
The
collet chunks
are used with CNC router machines and hold the
cutter bits
into the spindle. Acting as a sleeve or collar, they can minimize the vibrations and keep cutter bits steady, assure better results and prolong the life of the cutter bits and spindle. Collets such as
ER collets
,
EOC, SYOZ, RDO collets
,
SK collets
,
C collets
are widely used with different machines.
Collets wear out over time. So regular cleaning, care, and maintenance are very important. Improper maintenance can contribute to a sooner-than-expected collet failure. Routinely remove pitch and dust from the collet with a rag dampened with cleaning solution. A nylon or brass-bristle brush can collect minute particles in close areas. When cleaning collet chunks, inspect it for scratches, dings, abrasion, and damage. If necessary, use a bronze cleaning brush, steel wool or a synthetic scouring pad to remove burrs, nicks or scratches from the collet to increase its lifespan.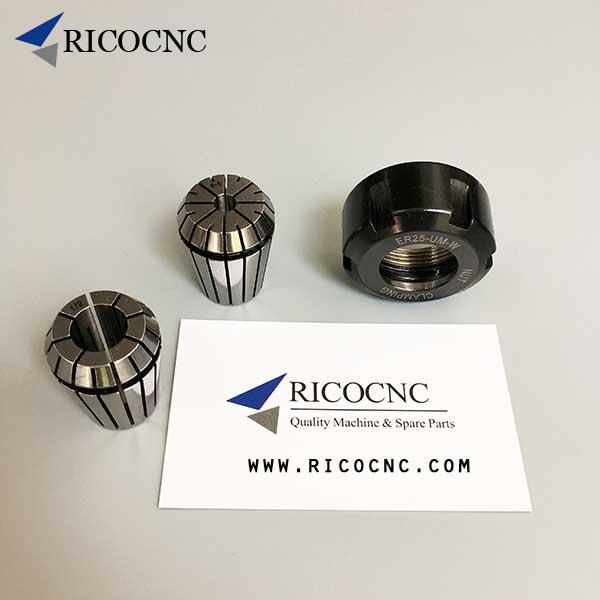 Although the collet chunks are well maintained, wearing out is inevitable. Sometimes we have to get a new collet.There are a few tell-tale signs that it's time to replace a new collet chunk for your cnc machine.
1. It's not as tight as it used to be
2. It's harder to adjust
3. It's Misshapen or Malformed
4. You buy a new cnc router or
cutter bit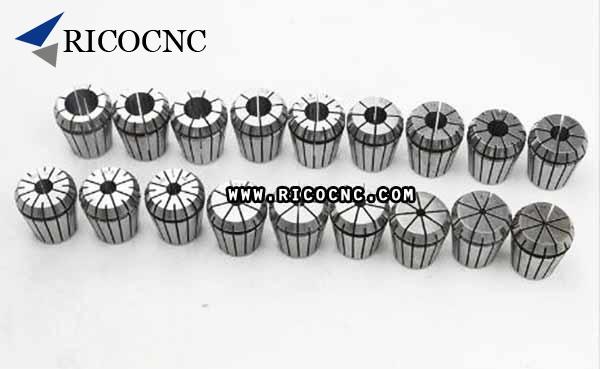 RicoCNC can provide a wide range of collets chunks, such as ER collets, TG collets, EOC, SYOZ, RDO collets, DA collets, SK collets, C collets are in stock for fast shipment.
If any questions or needs for cnc spare parts, cnc toolings and accessories, welcome to contact us.