Toolholder Plastic Finger Clips Forks for CNC Auto Tool Changer Replacement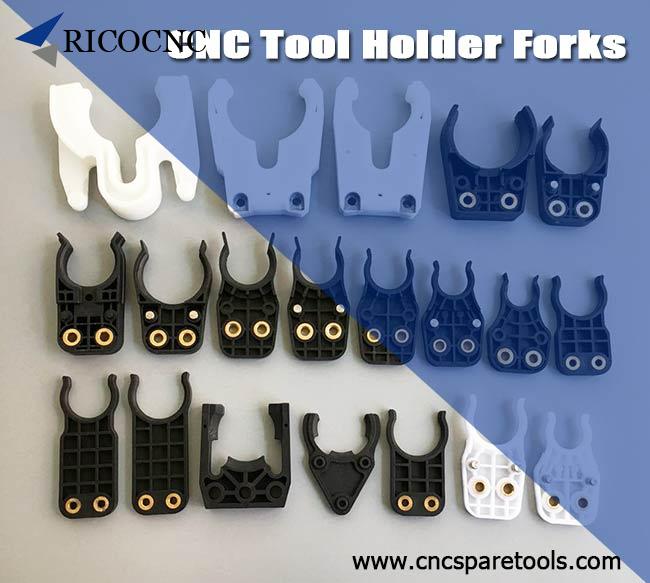 Toolholder Plastic Finger Clips Forks for CNC Auto Tool Changer Replacement
These plastic fingers are
tool holder clips
for cnc auto tool changers, it is widely used for CNC router center, CNC milling machine, vertical machining center, industrial robots, etc.
RicoCNC
supplies a range of auto tool changing toolholder forks for replacement: ISO30 replacement holders, HSK63F tool forks, white BT30 tool clips, HSK63F grippers for Homag, WEEKE CNC HSK63F forks, black BT30 toolholer clips, BT40 tool cradles, BT50 toolholder clamps, ISO10 tool fingers, ISO15 tool fingers, ISO20 plastic finger, ISO25 tool forks, ISO30 plastic fingers, white HSK25E tool grippers, white HSK25E tool gripper, Mikron HSK40E tool gripper, black HSK25E cnc forks, HSK32E tool clips, HSK40E tool changer, SCM Morbidelli ISO30 tool cradle, Fulltek ISO30 tool forks, long ISO25 tool cradle, DIY white ISO25 fork, customized short ISO25 fork, long ISO20 toolholder clamp, short ISO20 tool claw, sk40 grippers, HSK63A|E|F forks, hsk50e toolholder forks, JT40 JT50 tool fingers, cat40 tool forks, cat50 tool holder clips, Cincinnati BT40 tool fingers,HSK E40 Poju ATC claw and so on.
Also can supply
cnc tool holders
, ER collets, toolholder tightening fixture,
cnc cutting tools
, etc.
Welcome to contact: cnc spare Parts & Tools