How to install a Dust Collector for Your CNC Router Machine?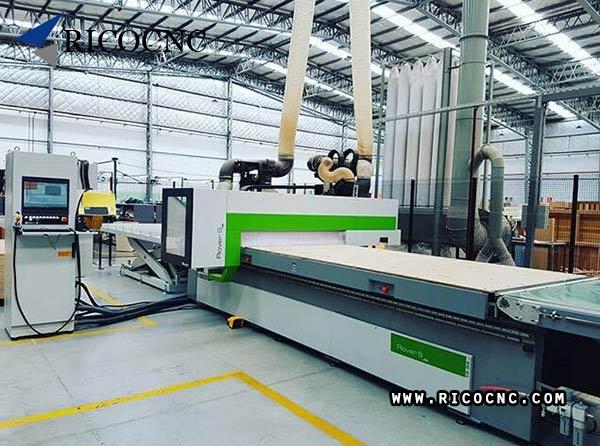 Install a Dust Collector for Your CNC Router Machine

Safety must be the most important for any woodworking shop. Sawdust and debris from workshop power tools could bring fire, tripping and health hazards. Dry, fine wood shavings spread across a workshop floor and become slippery to walk on. If the shavings are airborne and a spark ignites, a fire can quickly spread throughout the workshop. How dangerous it is! And also Breathing in the dust from machines has also been identified as a risk factor for throat and lung cancers. So you need to install dust collector, which will make your work safer and more enjoyable.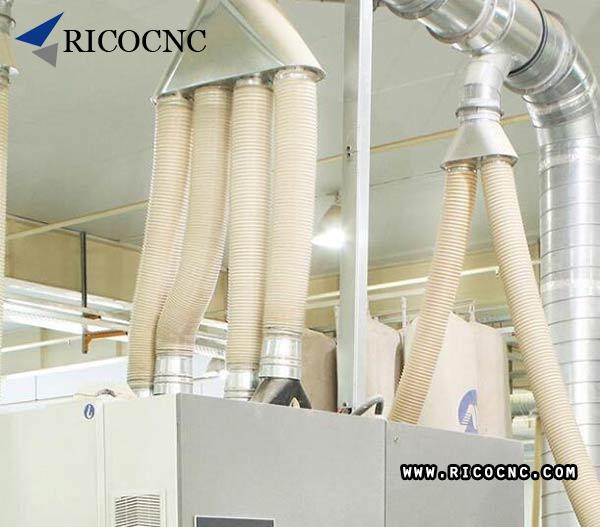 Our dust collector is the new design industrial dust extractor machinery widely used in woodworking industries. Different from traditional wood dust colletors, this 1.5kw dust collector vacuum cleaning capacity is same as old 3kw dust collectors. It saves much electronic power, lower the cost, and good to the environment. It is loved by the woodworkers and bosses.

Portable dust collectors have advantage of moving from machine to machine wherever the requirement is. This easy movement is possible because of the special portable design.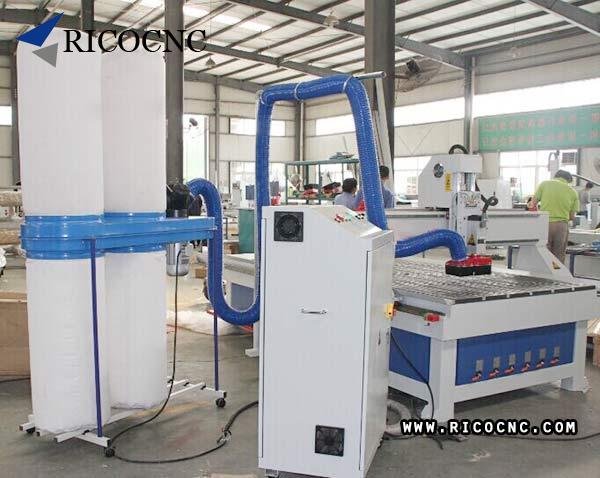 The dust extractors are sucked through the impeller fan blade and then the waste falls into the lower bag, the air being exhausted through the top filter bag, collecting some of the fine dust on the way. This type of extraction shifts huge volumes of air at low pressure and they are very efficient at removing bulk waste such from wood cnc routers, planers, thicknessers & wood lathes etc, hence some people call them chip collectors.
Dust extractor prevents the dust from entering the critical machine parts, avoiding major breakdowns and hence increases the machine life. In addition to this, it helps to keep the environment clean, healthy and hygienic.

RicoCNC offers a full line of dust collection and extraction equipment and accessoreis, such as dust collectors, dust cover shoes, etc, that can be utilized to safely control woodworking contaminants.