CNC Tool Holder Forks Used on Biesse Tool Magazine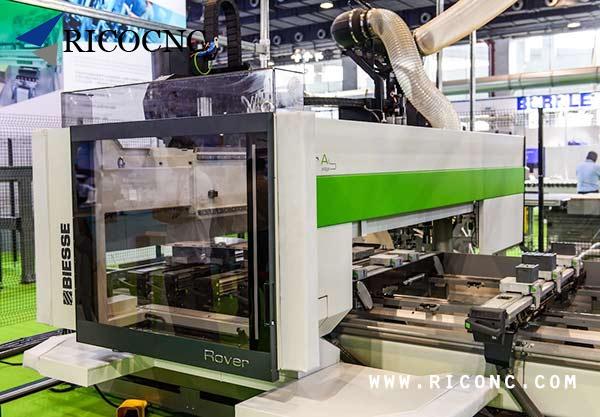 CNC Tool Holder Forks on Biesse Tool Magazine
HSK63F and ISO30 tool changer grippers are easy to found in Biesse CNC machines. These tool holder clips are widely used in Biesse tool magazine.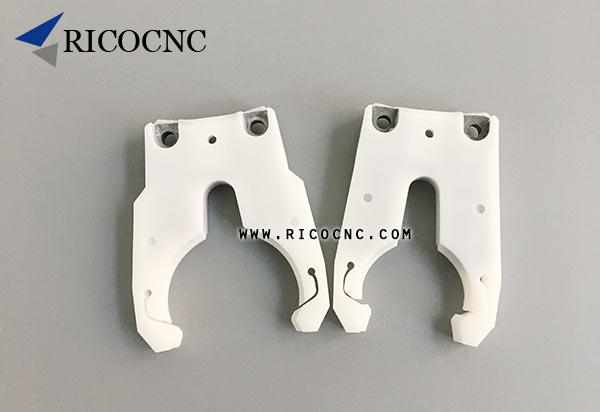 There are some applications in Biesse machine below.
Biesse Rover C is the new processing center for manufacturing furniture, staircase and door and window components of any shape, size and thickness with ease. It was designed to be used for heavy-duty processing that requires large-size tools and aggregates.
There are double tool magazines on the X tool carriage with 44-66 positions which guarantee quick tool change and reduced processing times.
8-position tool magazine can manage different types of aggregates, thus increasing the machine's versatility.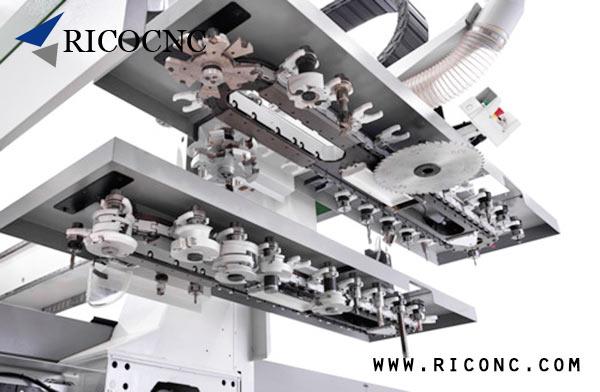 Biesse Brema Eko 2.1 is the new compact and versatile vertical boring machine that supports the machining of different thickness and size formats within a reduced footprint. It is the ideal solution for "just in time" manufacturing for artisans, small companies and special components within large companies.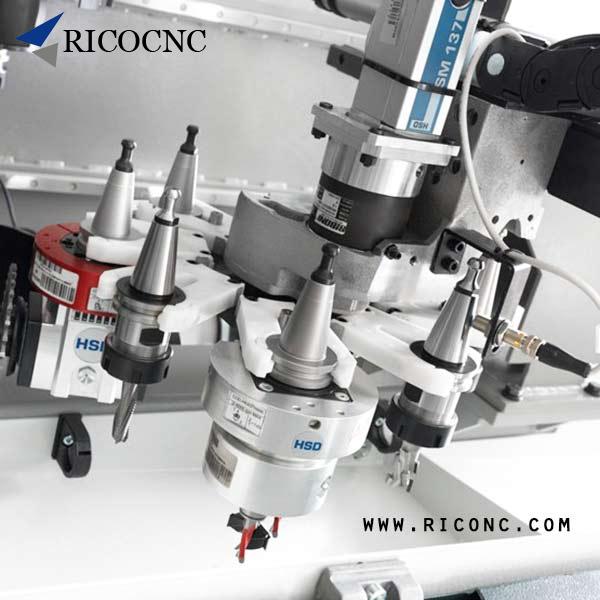 Biesse Rover A Smart is a simple, user friendly 5-axis NC processing centre for producing any type of furnishing item.
16-Place revolver tool magazine is on the X carriage. So that tools and aggregates are always readily available. Equipped with a protective tool cover with automatic opening.
The tooling of the 16-place quick revolver magazine can be automatically modified by picking up the tools from the 12-place rack magazine.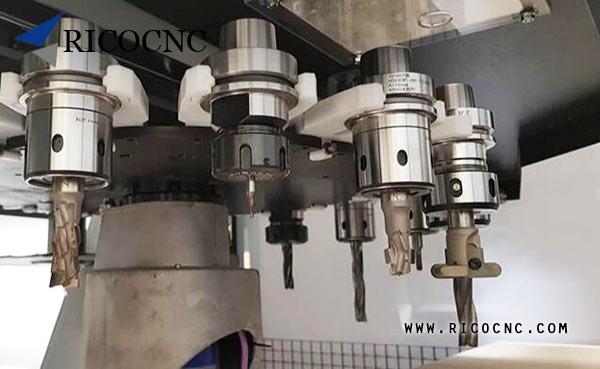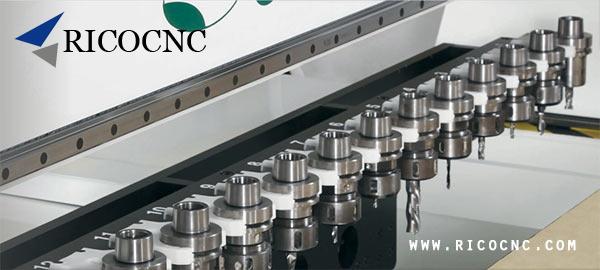 RicoCNC
supplies a range of
auto tool changing toolholder forks
for HSD, Hiteco, Biesse, Homag, Weeke, IMA, SCM, Felder, Flexicam, KOMO, CR Onsrud, Bulleri Tornado, Northwood, Multicam, Techno, Laguna, CNT motion, DMS woodworking machine, etc.
RicoCNC is able to help you order the correct ATC gripper fingers for your ATC unit, and a line of
cnc spare tools
, welcome to contact us.