4 Most Popular Woodworking Tools for Wood Working Machine Used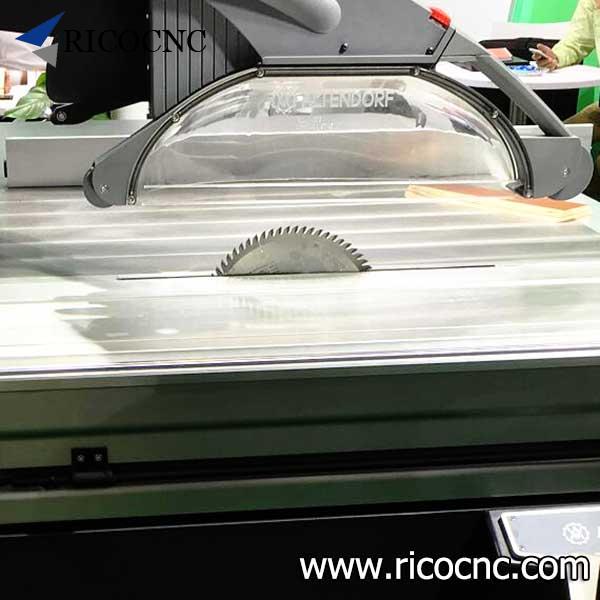 4 Most Popular Woodworking Tools for Wood Working Machine Used
Woodworking cutters are tools that cut wood into the desired shape and size. Woodworking cutters can be classified to be used by hands and used by machines, and machine-used woodworking tools are normally for massive production.
Machine-used woodworking tools can be divided into five categories: woodworking saws, cutting blades, CNC router bits, drill bits and boring tools.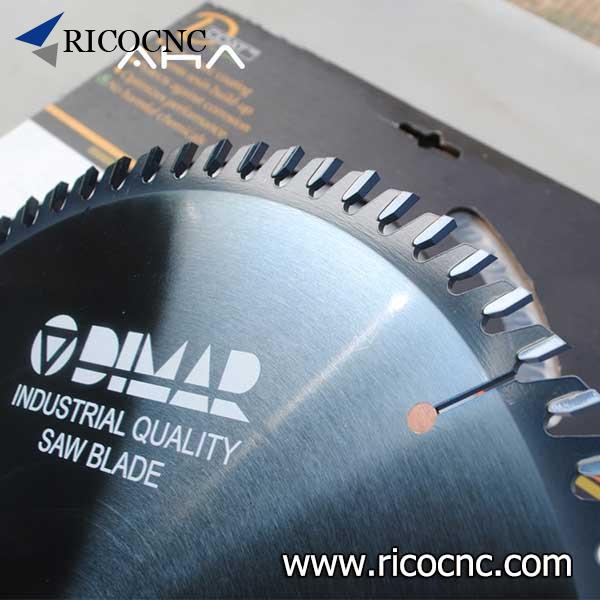 Woodworking mechanical saws
There are many types of mechanical saws such as, circular saws, band saws, chain saws, scroll saw, etc. Circular saws and band saws are most commonly used. When you cut wood by its grain, is called slitting (split). When you cut wood against its grain, is called truncation (cutting). The sawtooth shape used for slitting is different to cutting, it is better for transverse cutting of wood fiber.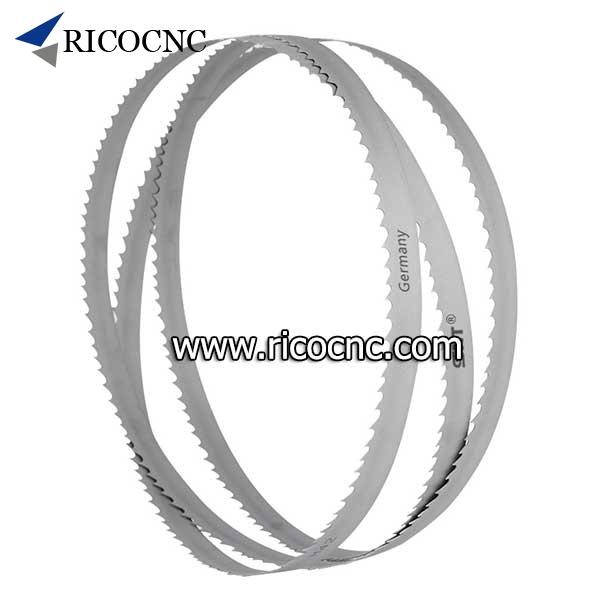 Cutting blade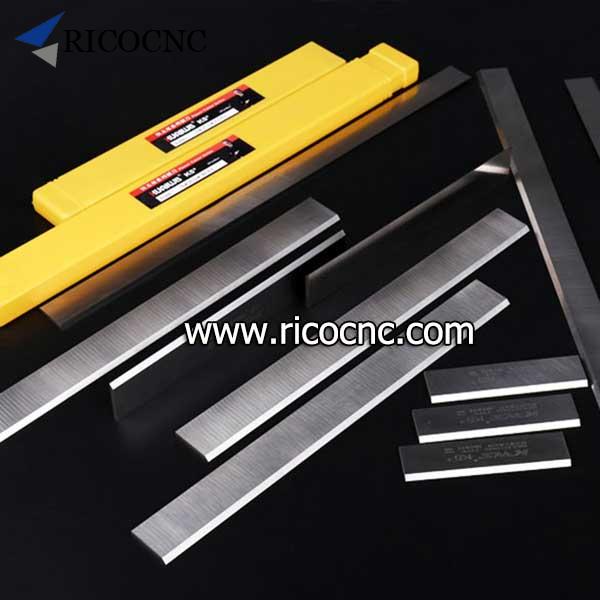 Flat types of blade with cutting edge are often used for wood planning or turning process.
Under certain conditions (such as reducing the cutting angle), cutting blade moves linearly on workpiece that can cut thin wood board, which is a high-quality decorative material. During the rotary cutting, the wood rotates around the fixed center, and the blade makes a continuous linear motion toward the center, and the wood is cut into strip-shaped thin wood (single board) for producing plywood.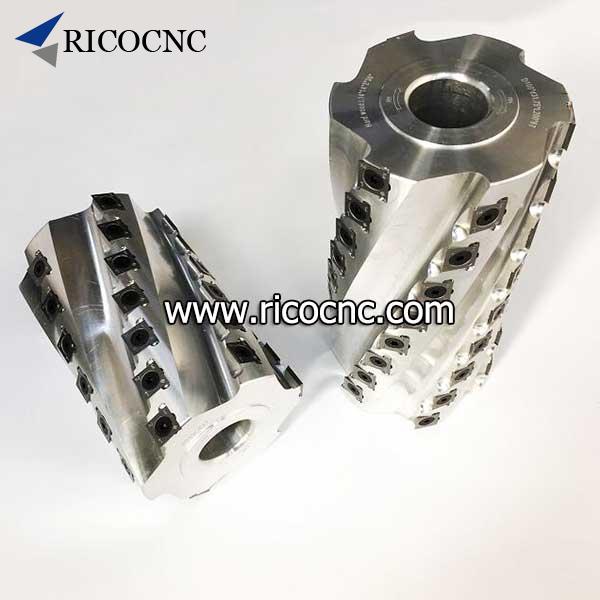 Nowadays, the spiral cutterhead for your planer, moulder, shaper or jointer is more and more popular. Indexable spiral cutterhead will cut noise, reduce dust and chips, and cut down labor and material costs for your business. It is a newer design that uses the concept of carbide insert tooling rather than traditional straight knives installed in the cutterhead.
Woodworking router bits
Woodworking

cnc router bits

can have one or more flutes. Through the relative movement between the workpiece and the milling cutter, each flutes sequentially cuts off the remaining parts. Woodworking milling cutters are classified into two types: perforated set milling cutters and shank milling cutters according to the card loading method. Also there are integral type and blade insert type. Milling tools are widely used in the processing of planning, boring, cutting and engraving, nesting, etc.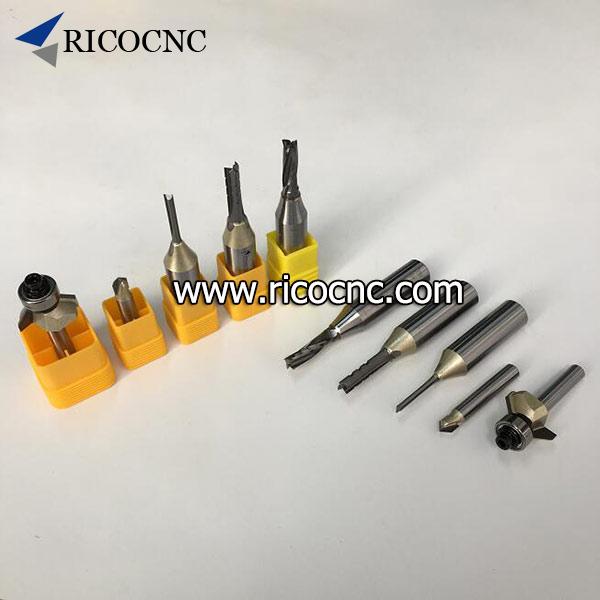 Compared to CNC router bits used for metals, woodworking bits have larger rake angles and back angles to increase the front sharpness and reduce cutting resistance. Another feature is the smaller number of cutting teeth and the larger chip remove. In addition to high speed steel and alloy steel, woodworking cutters also use solid carbide, TCT, and PCD to increase productivity and tool life.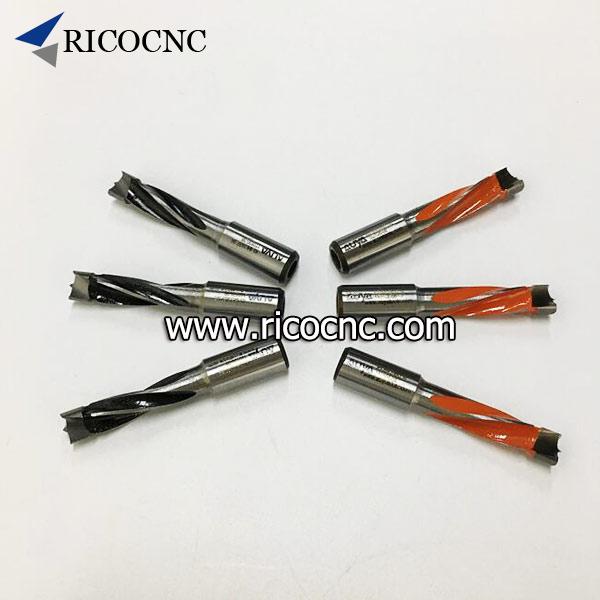 Woodworking drills
Woodworking drills

are rod-shaped or helical cutters with cutting edges for processing holes. The difference between woodworking drills and woodworking end mills is that drills have no cutting edge on the side. In addition to the main cutting edge, the woodworking drill also has a sharp cutting edge on the outer side to cut the wood fiber and make the side of holes more flat.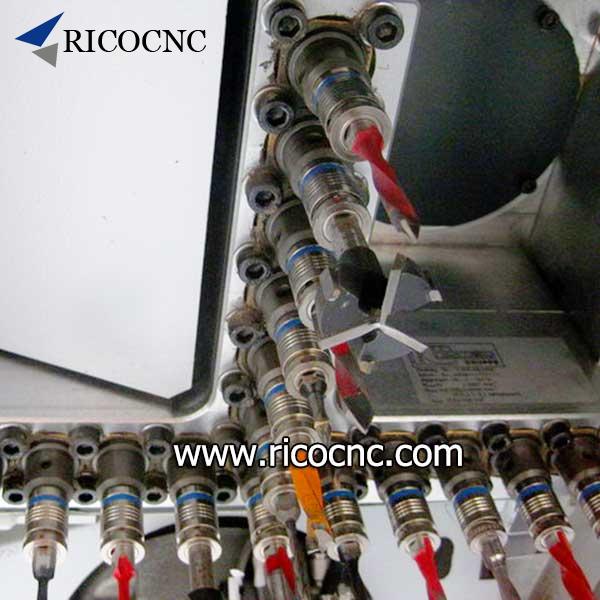 And there are special tools made for hinge drill, such as hollow square hinge drills, hollow square hinge drills with a drill bit, etc. The end face of the hollow square hinge drill has a crescent-shaped cutting edge for cutting a square corner around the borehole. A hollow square hinge drills with a drill bit is a combination of bits and hinge drills, and the drill bit is mounted inside a hollow square chisel.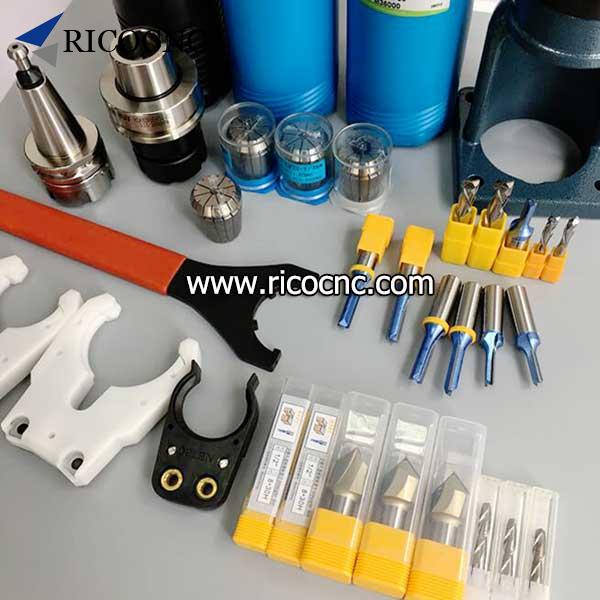 RicoCNC is a one-stop shop for CNC tools, woodworking cutters, if any needs, welcome email us.
For further information, welcome to visit
www.ricocnc.com
or
www.cncsparetools.com
.