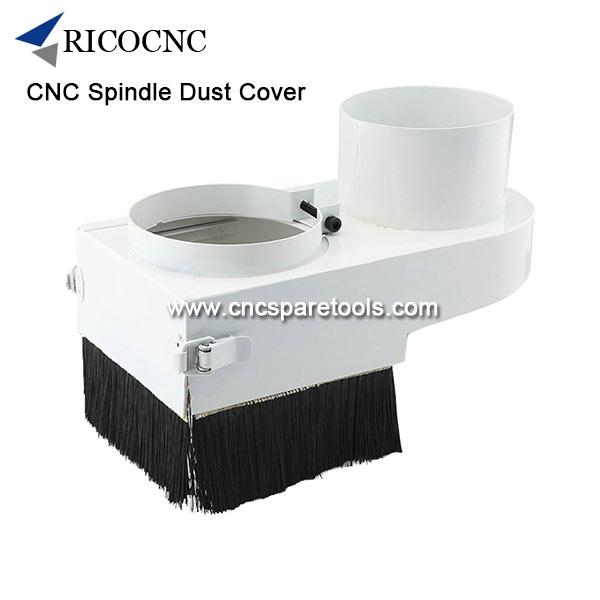 DIY CNC Dust Shoes Cover Dust Boots Dust Brush Dust Skirt Dust Shroud for Router Table Dust Collection
Model: Diameter 65mm, 80mm, 100mm, 105mm, 125mm
The cnc dust shoe is fixed on the spindle near the cutter, and connect with the dust collector machine by plastic cnc router dust hose, hung by the steel tube, so the dust collection system for the cnc router is ok.
The dust shoe covered the spindle end and the cutter bit, so the dust is not easy to spill out. It fixed on the spindle, move with the spindle, with the dust extractor, it brushes and collects the chips dust at the same time.
A dust collecting system is necessary, it is good to the working environment, good to the workers' health, good the machine. Keep the machine clean and easy to maintain, longer the machine's working life.
CNC Router Dust Shoes:
Diameter for the spindle: 65mm, 70mm, 75mm, 80mm, 85mm, 90mm, 100mm, 105mm, 125mm
Dust boot outlet diameter: 100mm, 80mm
RICOCNC also supplied a range of cnc router accessories and cnc relative spare parts, welcome your inquiry.