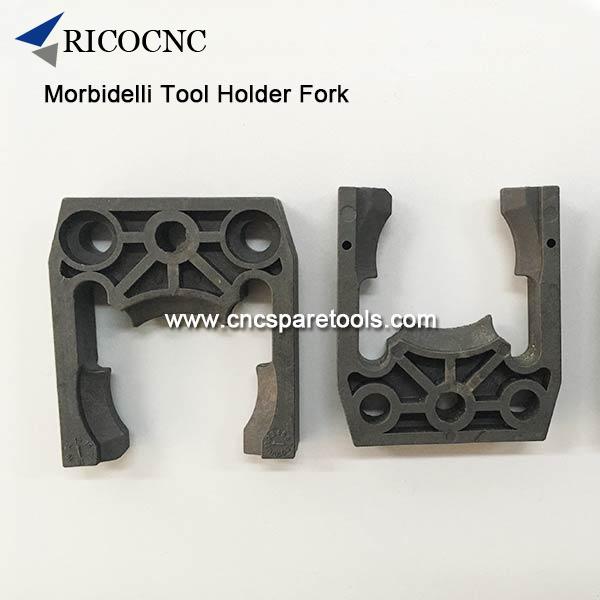 Morbidelli Tool Clamping Forks CNC Router Tool Grippers for Morbidelli ISO30 Toolholder
This clampping fork is for Morbidelli cnc machine use. This holding fork is for Morbidelli ISO30 toolholder.
SCM CNC clamps for tool changer item code: 0323336758A
Morbidelli CNC Tool Holder Specifications:
1. Made in China, famous brand.
2. Imported POM plastic material, high quality, reinforced and anti-explosion.
3. Dynamic balance grade: G2.5, 30000rpm
4. Yaw precision: 0.005mm
ISO 30 CNC Tool holder forks for Morbidelli toolholders are available in stock for quick delivery.
Rico CNC supplies high-quality CNC toolings, replacement and accessories. ISO30 tool forks, HSK63 tool gripper, BT30 BT40 tool cradles, CNC replacement finger for many automatic tool changers such as Biesse, CNT Motion, CR Onsrud, DMS, Flexicam, Multicam, Northwood, Homag, SCM, Unique and more.
Welcome your inquiry!