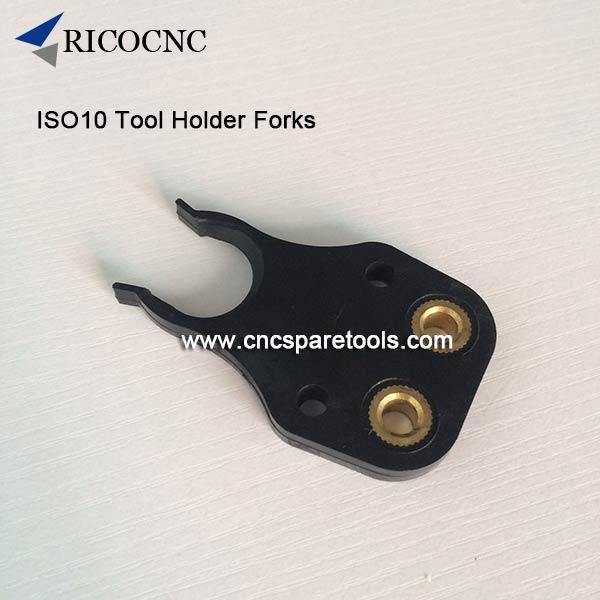 CNC Router ISO10 Tool Holder Forks ATC Tool Changer Grippers for ISO10 Tool Holders
This tool changer clip is ISO10 toolholer clip, it is used for ISO10 toolholder clamping. The ISO10 tool gripper is widely used with
automatic tool changer cnc machines
, such as cnc router, cnc milling machine, VMC (Vertical Machining Center), etc.
ISO10 CNC Gripper Appliction:
1. Apply for auto tool changer cnc machine tool magazine, drum-type, carousel-type, etc.
2. Application industry: CNC hole drilling, CNC milling, CNC engraving, high precision and widely used for high precision processing.
ISO10 tool clamps are available in stock for quick delivery.
Rico CNC supplies high-quality CNC machine toolings, consumables, replacement and accessories. ISO30 toolholder forks, HSK F63 tool clips, BT30 CNC forks, BT40 ATC grippers, HSK E40 CNC grippers, ISO15 tool holder forks, ISO20 atc cradle, ISO25 atc clips, CNC replacing tool changer forks for many auto tool changers CNC machines.
Welcome your inquiry!