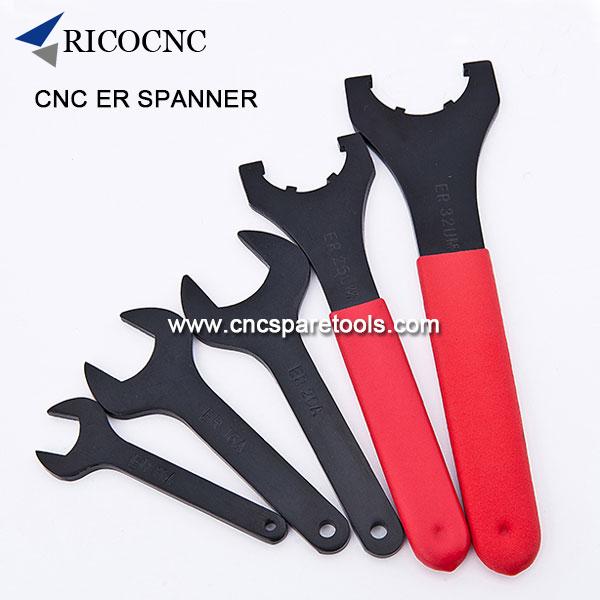 Spanner Wrench for CNC Tool Holder to Tighten and Remove Collet

These collet spanners are standard wrench used with ER collet system. Such as: ER11A, ER11M, ER16A, ER16M, ER20A, ER20M, ER25UM, ER25M, ER32UM, GSK CER wrench, ER-MS wrench, A wrench, M wrench, UM wrench, ISO wrench, C type wrench, etc. Work for cnc tool holders and cnc spindles to tighten and loosen collets.

RicoCNC supplies high quality tool system and accessaries for various CNC applications of woodworking, acrylic plastics, stone and marble, and metal working industries.
RicoCNC is a good source for high quality CNC tool holders and accessories. Such as ISO, HSK, SK, BT, collets, collet nuts, spanner wrenches, tightening fixture, cnc router tools, cnc router spares and much more.

If any needs, welcome your inquiry.