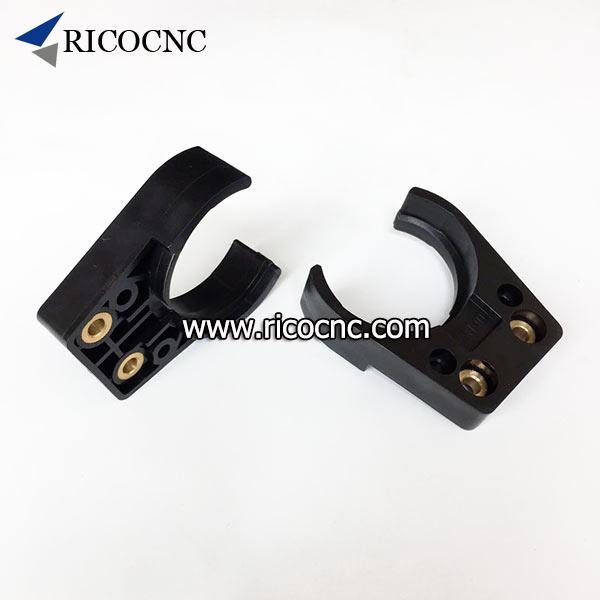 DR40400101 CAT40 Plastic Tool Holder Clips for Automatic Tool Changer CNC Replacement
These plastic replacement tool holder clips are CAT40 tool forks for CAT 40 end mill tool holder clamping. Widely used with the automatic tool changer CNC milling machine, vertical machining center tool magazine, etc. Fit for V3EC Maximill CAT40, Milltronics CNC and other CNC centers made in USA.
But it is not compatible with BT40 tool holder. As CAT40 and BT40 tool holder size is totally different. If your machine tool holder is BT 40, you can choose our BT40 tool holder forks.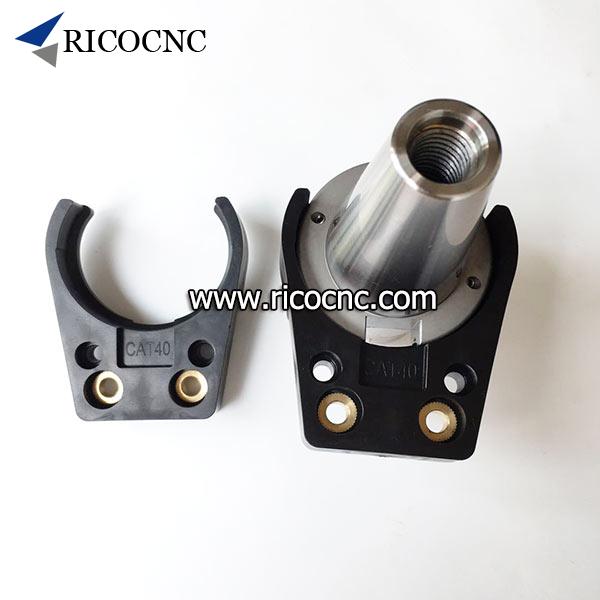 CAT40 plastic holder specifications:
1. Made in China, famous brand
2. Imported POM plastic material, high quality, reinforced and anti-explosion.
3. Dynamic balance grade: G2.5, 30000rpm
4. Yaw precision: 0.005mm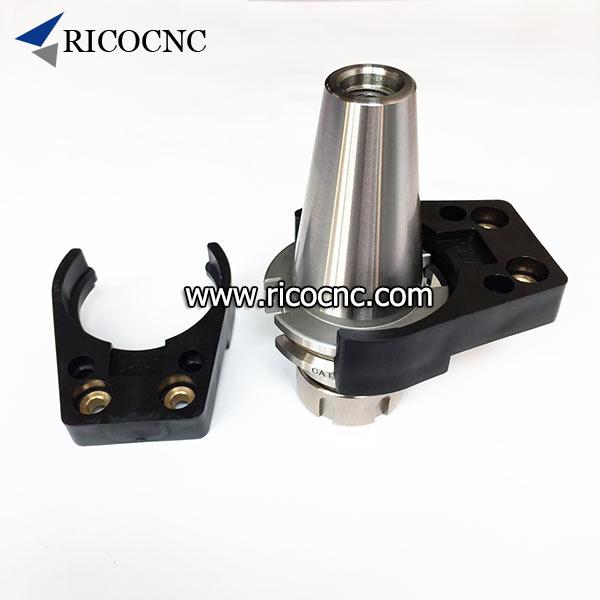 CAT 40 auto too changer grippers are available in stock for quick delivery. CAT50 tool holder forks also are available here.

RicoCNC supplies high quality CNC toolings systems, spare parts and accessories; ISO10 ISO15 IS20 ISO30 ISO40 tool clips and holders, BT30 BT40 BT50 tool fingers and tool holders, CAT40 CAT50 toolholder forks, HSK 25 32 40 50 HSK A63 series tool grippers and toolholders.
RicoCNC is a one-stop shop for cnc spare tools, able to offer you the correct CNC tool clips replacement for your auto tool changer magazines.

Payment can be made by Western Union, Paypal, T/T bank transfer.

Welcome your inquiry!