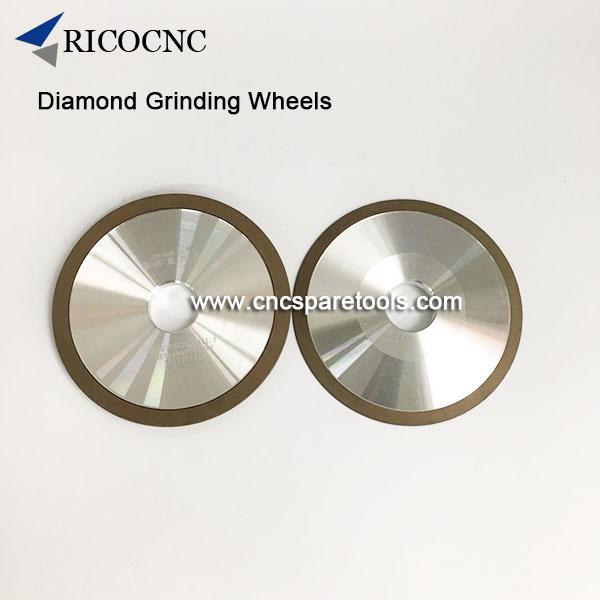 Diamond Resin Grinding Wheels for Carbide Wood Turning Blades Polishing
Mesh number: 320#

This diamond resin wheel is designed for our carbide wood lathe knife blade polishing. Also can used for other solid carbide bits and Tungsten carbide tools grinding.

Diamond Polishing Disks Size:
Outer diameter 150mm
Inner diameter 32mm
Diamond width 10mm
Outer radius R0.75
Diamond thickness 1.2mm
Mesh number: 320#
The diamond sharpening wheel with high pricision, great flatness, nearly no deflection.

The bigger mesh number, the smaller diamond sand, so the more sharp blade polished, but the longer time needed. On the contrary, the smaller mesh number, the bigger diamond sand, so it grind heavily and fast, but the sharpness not as good as bigger mesh number did. Customers can choose the suitable wheel for use.
We suggest choose mesh number 400#, can grind fast, also polish sharpness is great.

Diamond is the hardest known material so it is an obvious choice for polishing and is often used to polish carbide tooling. Diamond wheels are not recommended for polishing HSS because the heat causes the diamond to dissolve in the steel. So this diamond wheel is for polishing carbide.

RicoCNC can also supply cnc wood lathe machine, carbide wood lathe knives, 3 in 1 HSS lathe knives, cnc cutter bits, cnc spare parts, etc.

Welcome you inquiry.