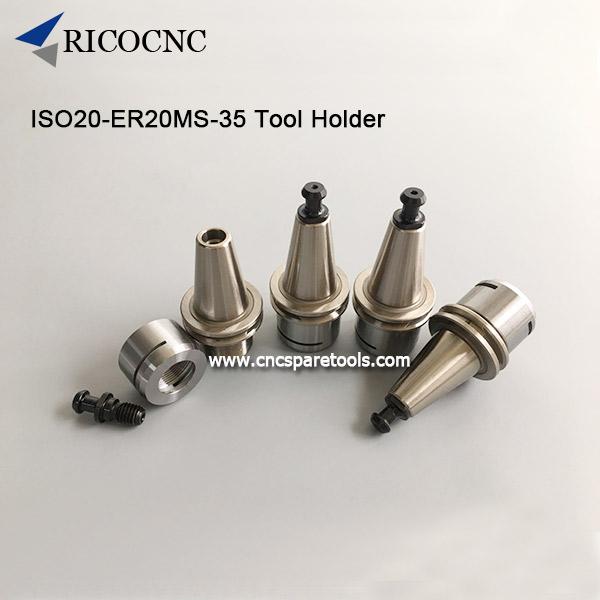 ISO20 ER Tool Holders Tooling Cone for CNC Machines

This cnc toolholder is ISO20 tool cone for auto tool changer spindles, shipped with collet nuts and pull studs. High precision with low noise.

ISO20 Toolholders Features:
Model No.: ISO20-ER20MS-35 (optional: ISO20-ER16MS-35)
Material: 20CrMnTi
Carbon depth: more than 0.8mm
Application: milling cutter
Usage: CNC routers, CNC milling machines, cnc centers
Hardness: 48-52HRC
Precision: no more than 5μ
Balance Grade: G2.5 @ 30,000 rpm
ISO20 Toolholder Collet Size: ER20 (ER16 optional)
Protusioon length: 35mm
ISO20 tool holder cone comes with nut
Spanner wrenches to tighten and remove collet are optional to buy.

RicoCNC also supplies ISO20 tool forks, ER collets, and ISO30, BT30, bt40, HSK63F tooling systems for woodworking cnc centers.

Welcome your inquiry!