Edge Bander Tracking Pads Conveyor Track Chain Pads for Edgebanding Edge Bander Machines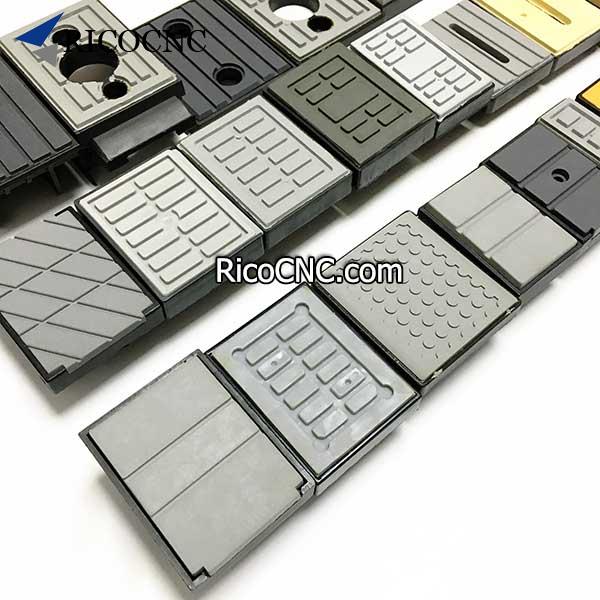 These rubber tracking chain pads for conveyor chain, widely use on woodworking edgebanders, for workpiece feeding. Such as BIESSE, SCM, IMA, Homag, Brandt, Comeva Compacta 4, Laguna, KDT and Chinese brand edgebanding machines.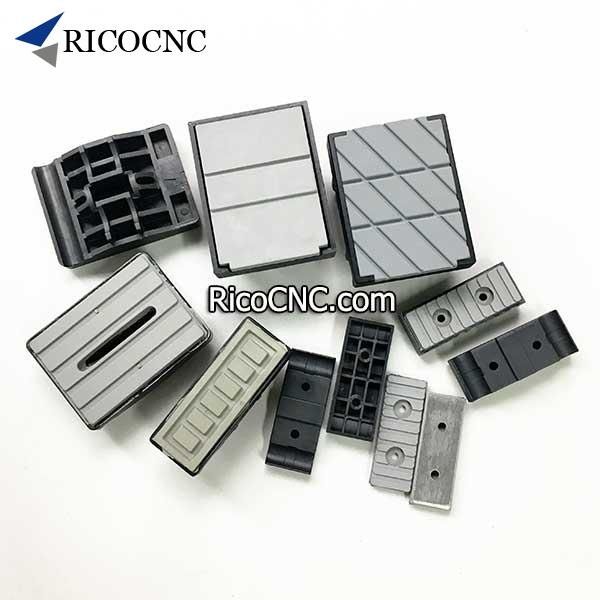 Different edge banding machine manufacturers the edge bander track pads in different sizes and shapes.
Here are the common sizes pads for edge bander machines:
79x61mm, 80x62x16mm, 80x63x19mm, 80x72x18mm, 71x48x18mm, 80x30x18mm, 80x74mm, 82x61mm, 80x62mm, 80x60mm,80x48x20mm, 100x35mm, 80x48x20mm, 80x62x18mm, 80x73x20mm, 98x80mm, 80x50x18mm, 116x58x18mm, 63x37x15mm, 71x48x20mm, 154x73x21mm, 95x78x18mm, 110x78x18mm, 72x36x22/37mm, 80x74x17mm, 63x25x14mm, 80x75x18mm, 79x72x18mm, 95x48x25mm, 72x70mm, 110x80x25mm, 129x72x48mm, 71x37x18mm,
As the same size also have several shapes, so it is better if you could send some pictures and tell the size for us to confirm the matching model.
If the size you need not listed, welcome to contact us directly.