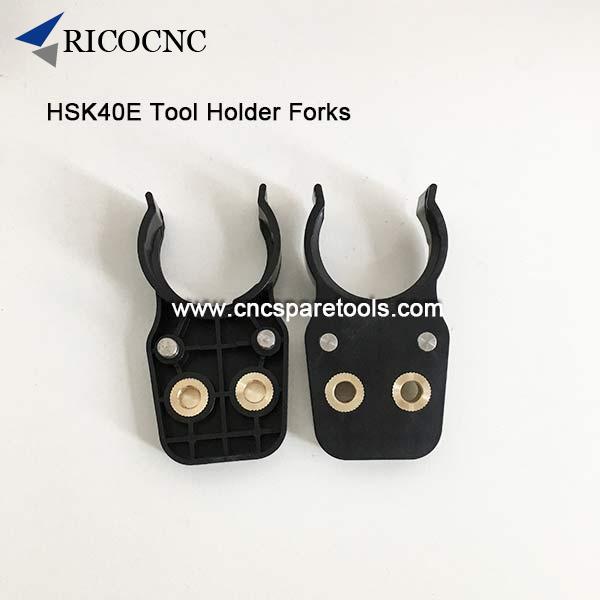 HSK40E Toolholder Clips CNC Tool Holder Forks for HSK 40E Collect Chucks
Model: HSK 40E Tool Fork Clips
This cnc gripper is HSK40E tool gripper for HSK 40E cnc tool holder.
HSK40E Tool Finger Specifications:
1. Made in China, famous brand.
2. Imported POM plastic material, high quality, reinforced and anti-explosion.
3. Dynamic balance grade: G2.5, 30000rpm
4. Yaw precision: 0.005mm
CNC tool fork HSK40E are available in stock for quick delivery.
Rico CNC
supplies high-quality CNC toolings, replacement and accessories.
ISO30 tool forks
,
HSK 63F tool grippers
,
BT30 BT40 tool clips
,
ISO10 forks
,
ISO15 clips
,
ISO20 grippers
,
ISO25 tool fingers
, CNC replacing tool finger for many
automatic tool changers
such as Biesse, CNT Motion, CR Onsrud, DMS, Flexicam, Multicam, Northwood, Homag, SCM, Unique and more.
Welcome your inquiry!