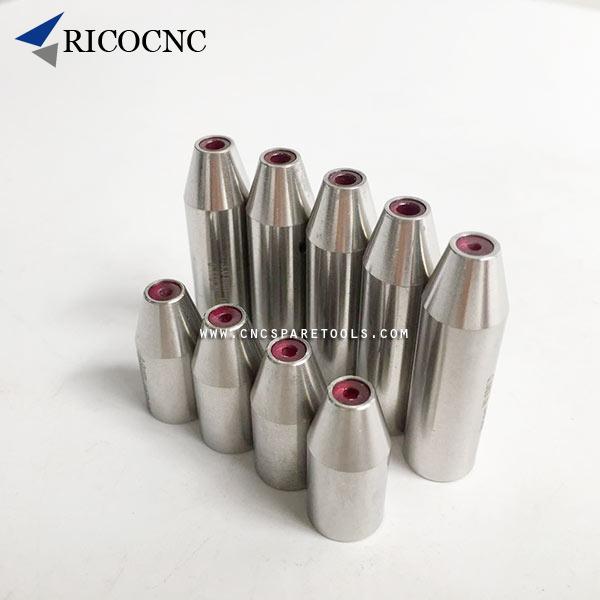 Ruby Ceramic Electrode Drill Guide for EDM Small Hole Drilling Machines
The EDM electrode drill guide plays the most important role in the EDM small hole drilling process—holding an electrode in a fixed position as it penetrates a workpiece. Electrode guide ensures small-hole EDM precision.
Our EDM drill pipe electrode guides are made of ruby and stainless steel. High quality ruby is very hard-wearing, last for long time use. The inner diameter is about 20-30 micron bigger than the brass or copper electrode tubes, make sure the small hole popping precision.
Ruby ceramic electrode guide parameters:
Inner Diameter (ID) Range: 0.3mm-3.0mm
Outer Diameter (OD): 12mm
Electrode Guide Length: 25mm, 35mm, 42mm optional
Also can customize other length for you.
RicoCNC
also supplies a range of
edm spare parts and consumerables
, such as brass electrode tubes, copper electrode pipes, drill chucks, drill collets, seals, rotary couplings, wirecut molybdenum wire, wheels, etc. For most types of EDM machines such as: Sodick, Mitsubishi, Charmilles, Eurospark, Fanuc, Makino, Japax, Hitachi, Seibu, Ona, Actspark, Brother, Joemars, Ingersoll, Chmer, Excetek, Accutex, ARD, Taiwan EDM and Top EDM, etc
cnc spare toolings also offered here, welcome to contact us.