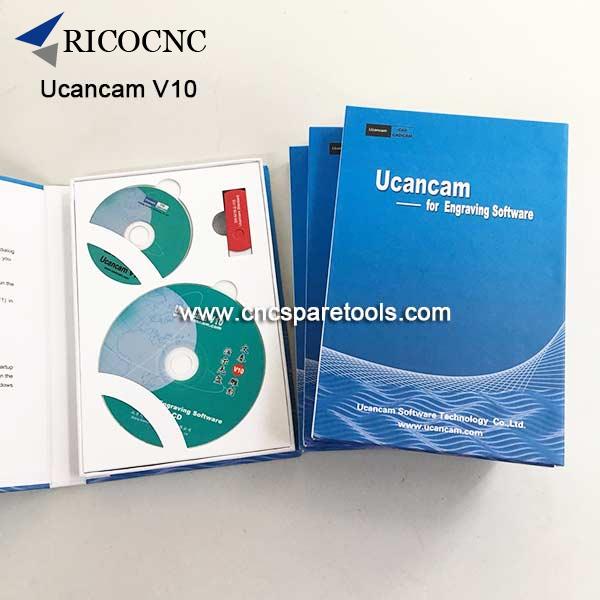 Ucancam V10 Standard Version CNC Engraving Software for CNC Router G Code
With Operation Video disc, easy to learn and operate, suitable for Windows 7 & 8
Ucancam V10 Engraving Software is a professional solution to CAD and CAM. It is widely used in such fields as advertisements, exhibition, decoration, artwork, moulds, seal-making, signs, gifts, architectural moulds, wood working, etc.
Ucancam V10 Waveboard Design Function:
• 3D waveboard, a new type of decoration material, is becoming the mainstream material in decoration industry for the fashion and elegance it creates.
• Ucancam Waveboard = Ucancam Standard Version + Parametric + Waveboard
• Waveboard is made from MDF boards, and wave-shaped drawings are made on the surface through computers. Its surface is processed with paints, metal-plating. The back of wave boards is treated with polyethylene to prevent moisture and deformation, ensuring high rigidity, durability, adhesiveness and long service life. MDF board is made from fiber board, which is sound absorptive, and it is widely used in shopping malls, villas, conference rooms, interior decoration, etc.
• Various artistic effects can be achieved through different treatment of MDF boards. Through Ucancam V9 waveboard software, such existing wave board designs as lines, curves, waves, fans can be created on MDF boards; users can also create original and unique designs with Ucancam V9.
• In addition, characters or graphs can be cut on finished wave boards to meet users' special requirements.
RicoCNC
supplies a line of
cnc machines
,
cnc cutter bits
and
cnc spare parts
.
If any needs, welcome your inquiry.