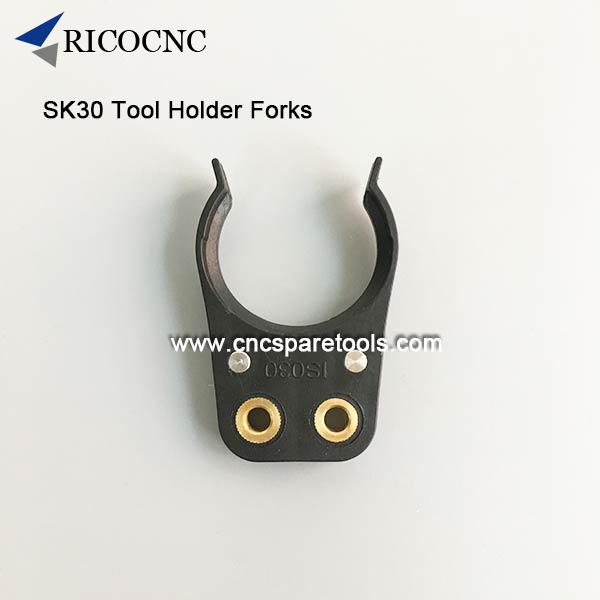 Black ISO30 Tool Clips DIN69871 SK30 Tool Grippers for ATC HSD Spindle
This SK30 toolholder gripper (DIN69871 standard) is another kind of ISO30 CNC tool holder fork, is for your ISO30 CNC tool holder, widely used with Disk Type Auto Tool Changer or Linear Type Auto Tool Changer.
DIN30 tool changer grippers application:
1. Tool holder grippers apply for any size auto tool changer CNC router.
2. CNC tool holder plastic grippers application industry: hole drilling, milling, engraving, high precision and widely used for high precision cnc processing.
Also we can supply
HSK63F tool grippers
, white plastic ISO30 grippers, BT30 BT40 tool grippers, etc.
Welcome your inquiry!